By: Elena Grace Flores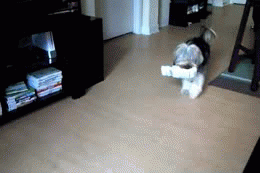 Many women animal lovers choose their life partner based on  their pet's approval with a particular suitor. This is actually very logical because often, people who are violent to animals can be a threat not only to you but also to the society as a whole. Take the case of this man who was accused of kicking a dog under his care:
By: WSB-TV


JOHNS CREEK, Ga. —

A former employee at a Johns Creek dog grooming business is facing animal cruelty charges after police say he attacked a dog in his care.

Police say Marlon Williams had a duty to care for the dogs he was watching while working at Unleashed on State Bridge Road. But Channel 2's Mike

Petchenik obtained surveillance video, police says, shows Williams attacking one of the dogs – for seemingly no reason.  http://www.wsbtv.com/news/news/local/man-accused-kicking-dog-video-has-violent-criminal/nXxST/  

It's quite a worry seeing videos online with teenagers kicking dogs to death. We can't help but wonder what they are for?Seems like an act of madness and it is disturbing that there are substantial demands for it  – or else they won't multiply on social media. It's about time to impose tough laws against animal cruelty like in the U.S. and we might be able to lessen crimes in the third world countries.

Related articles